Mayo - Event Notice
Thursday January 01 1970
Galway Pussy Riot at Achillhenge

mayo | anti-capitalism | event notice

Friday June 07, 2013 11:47

by Margaretta D'Arcy - Women in Media & Entertainment

margarettadarcy at gmail dot com

091565430
The Holy Foolishness of Punk
Galway Pussy Riot invite you to share with us our act of Holy Foolishness of Punk.
To help build an installation of a funeral pyre at Achillhenge, Achill which is its self is an act of the holy foolishness of punk.
We will metaphysically celebrate the demise of austerity... and all that lot!
Solidarity with the two Pussy Riot's jailed by Putin for their act of Holy Foolishness of Punk.
Maria Alyokhina is now on hunger strike, her parole was refused because she has failed to repent her crime.

Galway Pussy Riot invite you to share with us our act of Holy Foolishness of Punk.
Help build an installation of a funeral pyre at Achillhenge, Achill which its self is an act of the holy foolishness of punk.
We will metaphysically celebrate the demise of austerity... and all that lot!
The G8 are meeting in Fermanagh. We will be sending a message to Putin and Obama.

From Monday the 17th of June - Friday 21st
11.30am-2pm everyday... Can you spread the word on face book etc

For more info please contact :
Margaretta D'Arcy (091) 565430
0876736984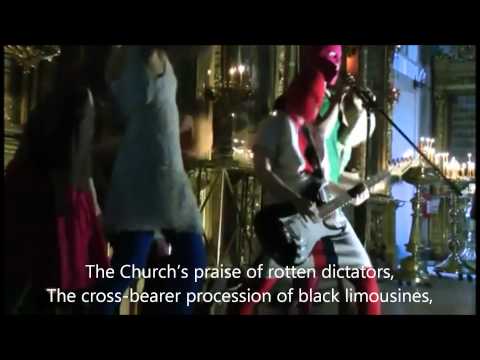 Caption: Video Id: lPDkJbTQRCY Type: Youtube Video
Russian Pussy Riot Punk Prayer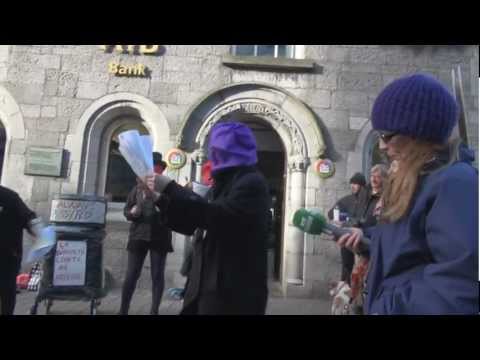 Caption: Video Id: yiHYysIE-SE Type: Youtube Video
Galway Pussy Riot