Kiev Junta Forces Suffer Setbacks.

international | rights, freedoms and repression | news report

Friday May 30, 2014 00:32

by KM
The Kiev Juntas mercenaries are adept at killing unarmed civilians and wounded soldiers but now they are suffering setbacks. 80 members of the fascist militia "National Guard" were captured by self-defense forces in Lugansk and a junta helicopter was shot down near the city of Slavyansk, killing Fourteen servicemen, including a major-general, Vladimir Kulchitsky.
14 military killed in chopper downed in E. Ukraine

Anti-government protesters in Slavyansk have downed a Ukrainian forces helicopter in the south-east of Slavyansk in the Donetsk region.

Fourteen servicemen, including a major-general, Vladimir Kulchitsky, have have been killed in a helicopter crash near Slavyansk, according to the acting president of Ukraine, Aleksandr Turchinov, who spoke at a parliamentary session in Kiev.

Kulchitsky, 51, was the head of the department of Combat and Special training in Ukraineís National Guard.
http://rt.com/news/162248-shelling-slavyansk-kramatorsk...aine/

80 Ukrainian soldiers surrender to self-defense forces in Lugansk

All of the 80 Ukrainian troops holed up at a Lugansk military base have surrendered to self-defense forces who stormed the military installation hosting the Ukrainian National Guard. The initial assault lasted for 10-15 minutes with almost unceasing gunfire, witnesses say. A video reportedly filmed near the attacked facility has appeared on YouTube.

There are conflicting reports on casualties and the outcome of the attack, which took place on the territory of an Air Force academy. Earlier, at least one Ukrainian soldier was reported to be seriously injured.

According to RTís Paula Slier, one anti-government protester was killed in the gunfight and there have been several injures on both sides.
http://rt.com/news/162136-ukrainian-soldiers-surrender-...ansk/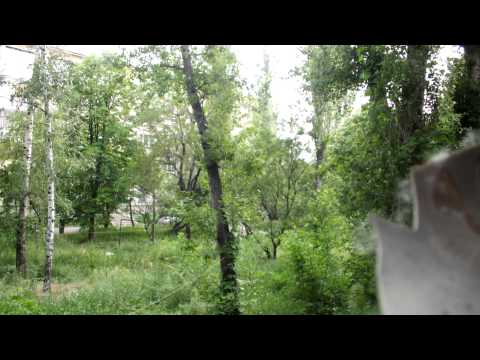 Caption: 80 Ukrainian soldiers surrender to self-defense forces in Lugansk