Poolbeg incinerator, Dublin City Council, corruption and new energy direction needed

national | environment | feature

Monday September 08, 2014 14:06

by Alan Hall
Council for Energy Regulation (CFR) recommends new smart grid & renewable energy for Ireland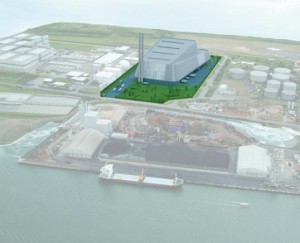 Corruption and incompetence rule in certain corridors of Dublin City Council. Coventa the company which somehow won the tender (despite not being a party to the bidding) and Dublin City Council have pushed the cost up to nearly €100 million for the land. Council Manager Owen Keegan said not one cent of the €96 million that has already been spent will be clawed back if the plan doesn't go ahead. Despite also as extra €36 million in extra costs many Councillors state that this whole thing has nothing to do with mad ideas from Bertie Ahern. Even if it does not go ahead it will still cost €600 million, and obviously this is the best interests of every else abroad who likes to sabotage Irish planning and make a few million doing so. Renewable energy is the future but not for the old school chums of yesteryear.
Related Links: update 02/10/2014: Stop The Poolbeg Incinerator - Protest March To Dail - Weds 22nd Oct |
Poolbeg Incineration the Fallacy of Need | Local Residents Will Continue Campaign Against Poolbeg Incinerator Despite EPA Ruling (2008) | Anti-Dublin Incinerator campaign appeal to attend Oral Hearing | City Council appear sure of incinerator despite challenge by campaigners | Government in Cahoots with incinerator industry | Over three thousand objections to proposed Poolbeg incinerator in Dublin | http://www.CovantaWatch.org/ -Tracks pollution and regulatory violations etc by Covanta
Update: Briefing note to council by Owen Keegan to Council pushing the incinerator
Dublin City Council cleared or rather unable to prove and restored, its doomed project in purpose and design has re-appeared like a cloud of toxic waste. The particles in the matter are hoping to land and settle with €600 million of taxpayer's money.

Despite being cleared of breaching EU rules on state aid
http://www.rte.ie/news/player/2014/0507/20574509-poolbe...-aid/

Dublin City Council had earlier voted against the project
http://www.herald.ie/opinion/incinerator-plans-up-in-sm....html

The EU is still however investigating the matter from afar, as aside from the farcical costs already incurred, there would be increased carbon costs to the whole country. There would also be increased pollution and cancer problems and many Doctors have voiced there concerns in this area in relation to Poolbeg (read whole article) http://dublinwastetotoxins.wordpress.com/category/poolb...ge/8/

As the lunacy continues the Commission for Energy Regulation publishes its view in response to the Governments white paper on Energy policy .

CER response (in link below)
http://www.cer.ie/docs/000988/CER14556%20CER%20Response...L.pdf

Government white paper outline
http://www.dcenr.gov.ie/Press+Releases/2014/Minister+Ra...y.htm

CER states (page 6 of 14)

"To maintain competitiveness in this area, it is important that Ireland considers the dynamic and static costs of integrating renewable generators into the electricity system, including the cost of new transmission infrastructure and system services needed to
Deliver the renewable resources. We favour an approach that looks at a diversity of renewable sources, including say solar energy, with a view to minimising the total cost of implementation to the consumer. The objective, in our view, should be to achieve our
renewable energy targets at least total cost to the consumer. We think that new innovative approaches and new technology may help to minimise cost "

This is part of the first steps in also enabling domestic suppliers (homes and business) to generate electricity back into the grid and receive payment for that generation. This would involve major changes in planning and the system resulting in thousands of new jobs.

Co-generation, auto-production, micro-generation with national Combined District heating plants (combined heat and power) is by far the best option and Poolbeg should be converted to this system as soon as possible. http://en.wikipedia.org/wiki/Cogeneration as these systems provide energy security, and value for money.

War around the world will also mean Ireland's energy security must turn to a renewable energy policy to reduce expensive imported oil and gas

Box 1: Special Deal with Covanta - 'Put or Pay' clause replaced with 'Authority Contigent Obligation'.
Source:
Briefing note to council by Owen Keegan to Council pushing the incinerator
The extracts below are from the report they have intentionally tried to make it difficult to figure out what the conditions of the ACO exactly are, but it looks like the limit is 320,000. So under the ACO, if not reached the council pays 58% due over it.
The facility is licensed and designed to process up to 600,000 tonnes per annum (tpa) of nonhazardous municipal and industrial waste. However, the contracted capacity for the facility is 550,000 (tpa).... and to replace the 'put or pay' clause with an 'Authority Contingent Obligation' (ACO) clause under which the [4] Dublin Local Authorities (DLAs) will provide partial revenue support for the facility during the PPP period.

The contract is for 45 years! and is broken into 3 phases: The duration of the Project Agreement is 45 years (excluding the 3 year construction period). The contract is split into three distinct phases as follows:
Phase 1: is a 3 year construction phase,
Phase 2: covers the first 15 years of operation (i.e. the PPP period) and
Phase 3: covers the remaining 30 years of operation (i.e. the merchant period).
.....In Phase 2, the DLAs are bound by an ACO mechanism to underpin the waste market revenue of the facility. Under the ACO the DLAs will provide partial (i.e. 58%) revenue support in respect of any revenue shortfall below a threshold waste revenue. The ACO only becomes effective if the operator fails to achieve the threshold waste revenue in any year during the PPP period. There is a cap on the maximum DLA exposure under the ACO
Included in the report is a breakdown of the costs so far.
| Cost Element | Amount €m |
| --- | --- |
| Client Representative Contract | €30.579 |
| Consultancy (include. reports on site selection, EIS, Planning) | €1.351 |
| Site Acquisition | €52.278 |
| Legal fees (not associated with site acquisition) | €1.857 |
| Public Relations etc. (includes local office and staffing) | €4.338 |
| Statutory fees | €0.186 |
| Site Management, security and monitoring Costs | €4.217 |
| Other (Inc DCC Project Engineer & other Staff costs) | €2.630 |
| Total | €97.436 |

Final Briefing Note on Proposed Dublin Waste to Energy (DWtE) Project & Notification under Section 138 Local Government Act 2001 0.98 Mb