Photo Essay of Dublin's Sandycove Beach and Forty Foot in Lockdown

dublin | arts and media | photo-essay

Sunday April 19, 2020 21:32

by Winston Smith,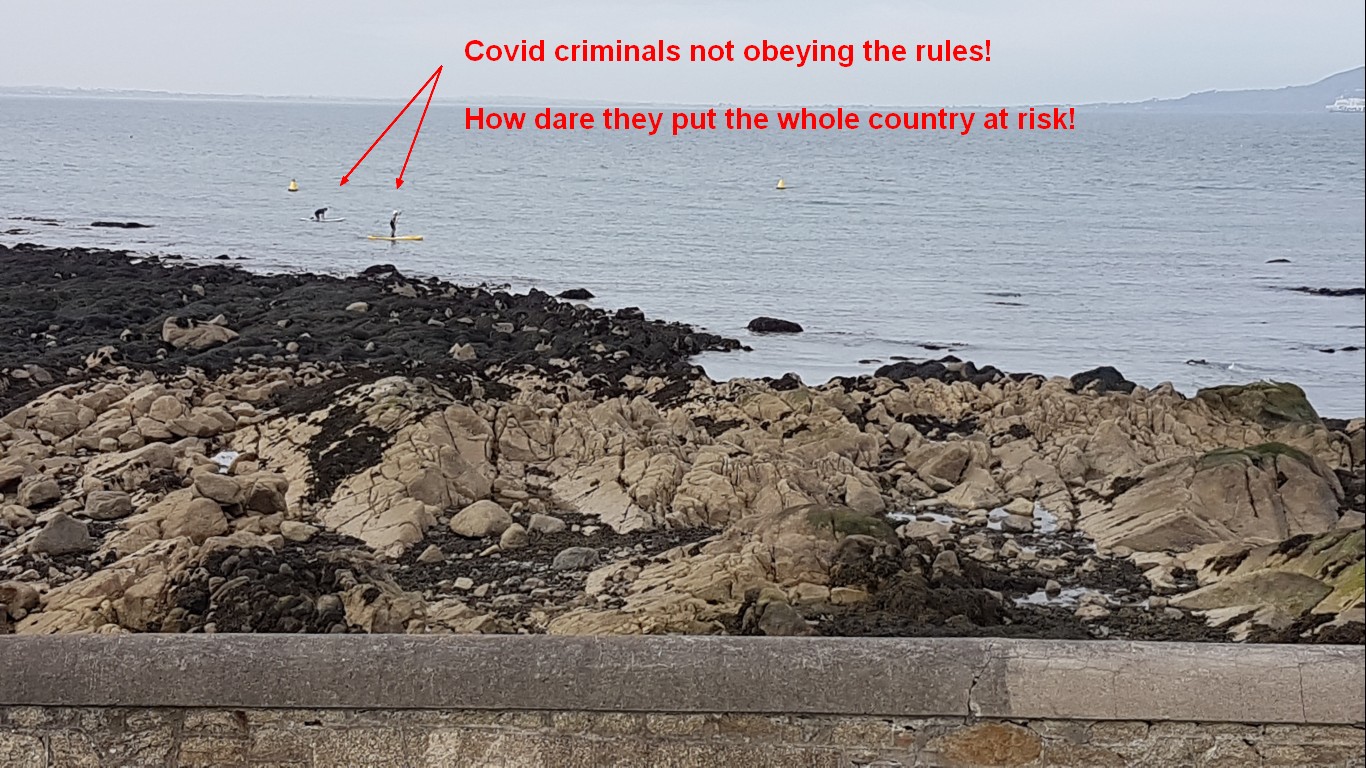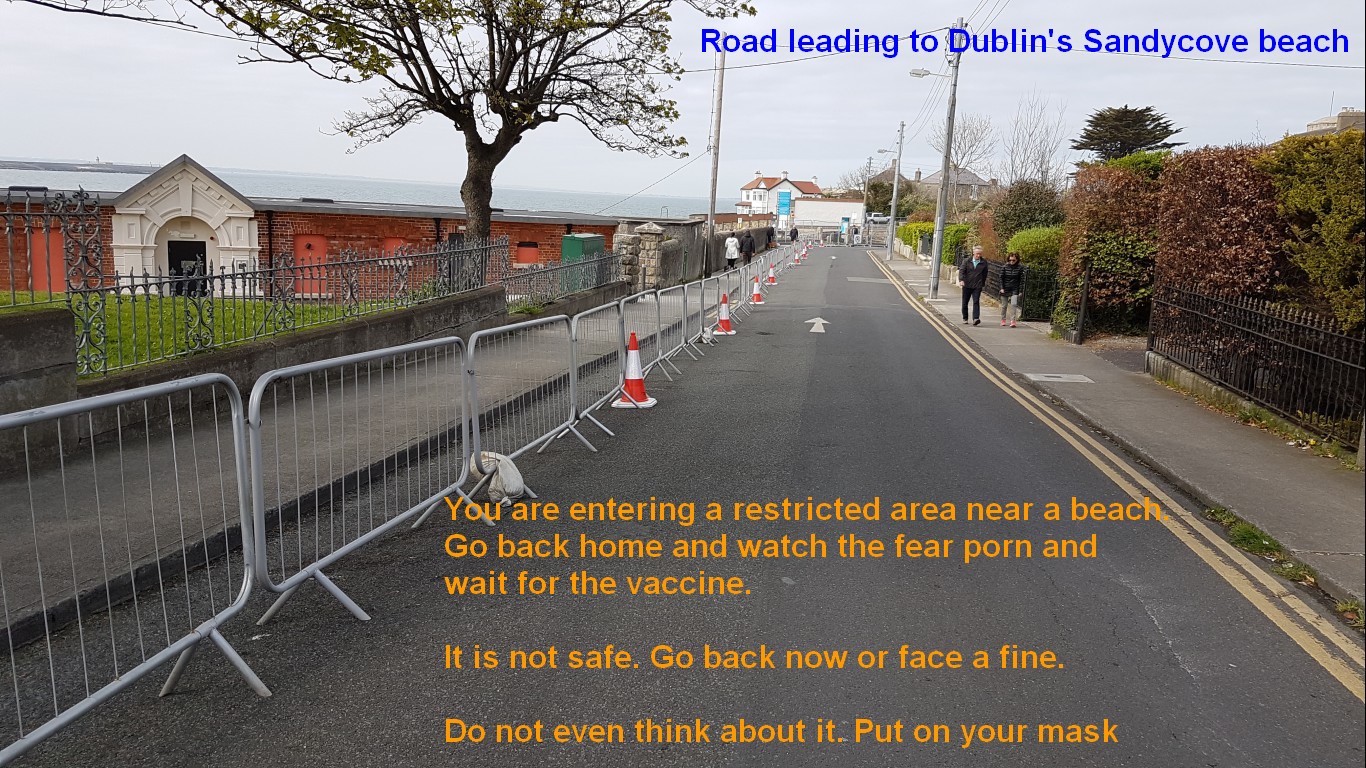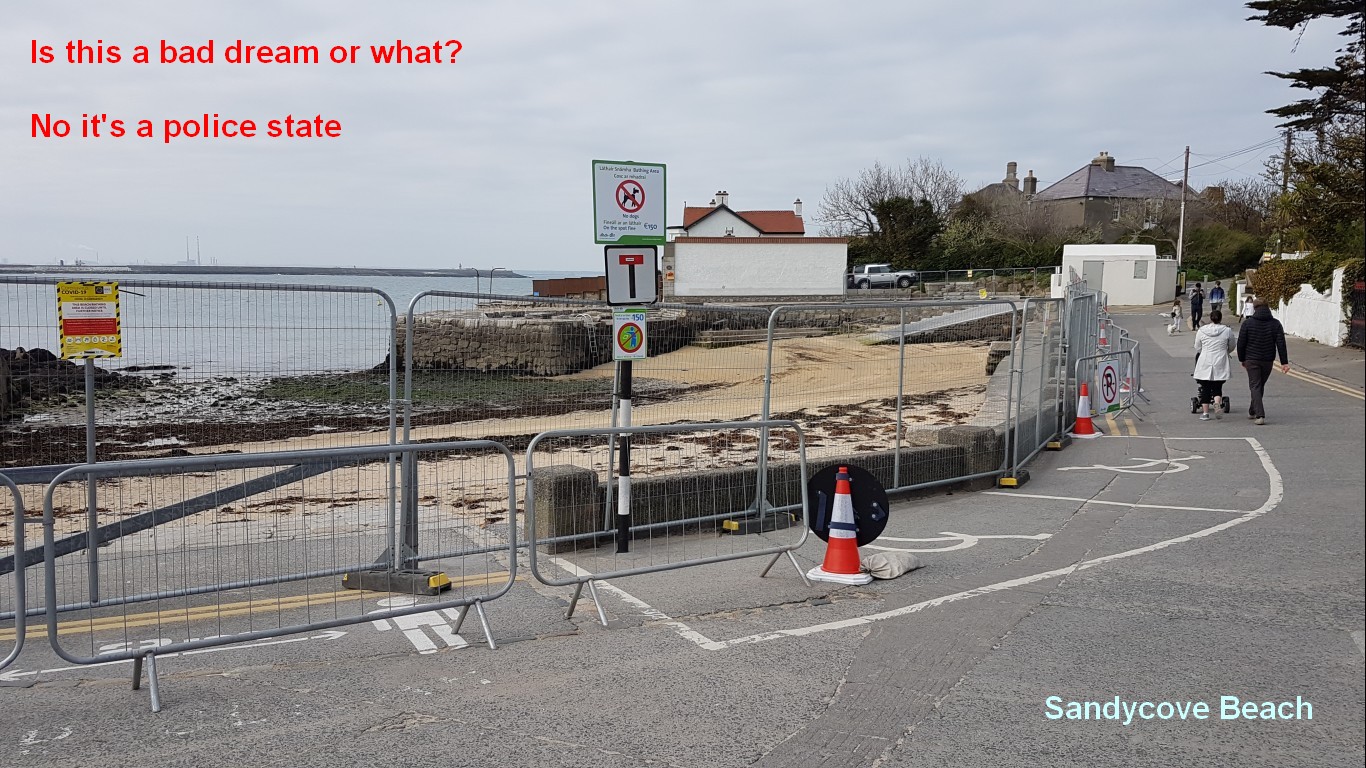 Click on thumbnail image(s) to view full resolution
How times have changed. In the space of a few weeks ordinary things like going to the beach or swimming have become illegal activities, criminal acts. We have sleep walked into a police state and we are clapping our way through it.

We are told that the lockdown will have to continue indefinitely. We are told there will be more rounds of Covid-19 each worse the next. This is completely counter to most diseases which get milder over time. We are told when the lock down lifts, groups no larger than 10 will be allowed. What does that mean for flying, going to the theatre, cinema, concerts, football matches. Going to the beach, staying in a hotel.

Actually itís pure crap and if we donít wake up and reject this bullshit, we are totally fucked.


Keep watching the fear porn