Breaking: A global team of experts has found 10 FATAL FLAWS in the main test for Covid and is demanding it's urgently axed. As they should

international | rights, freedoms and repression | news report

Tuesday December 01, 2020 23:26

by 1 of indy
This important breaking news will most likely be completely ignored by the Irish Government because they are in a power grab like all the other Covid lockdown countries and facts are of no relevance to them. The story is by a real journalist -Peter Andrews who is an Irish science journalist and writer based in London and is from www.rt.com

A peer review of the paper on which most Covid testing is based has comprehensively debunked the science behind it, finding major flaws. They conclude it's utterly unsuitable as a means for diagnosis – and the fall-out is immense.

Last week, I reported on a landmark ruling from Portugal, where a court had ruled against a governmental health authority that had illegally confined four people to a hotel this summer. They had done so because one of the people had tested positive for Covid in a polymerase chain reaction (PCR) test – but the court had found the test fundamentally flawed and basically inadmissible.
Now the PCR testing supremacy under which we all now live has received another crushing blow. A peer review from a group of 22 international experts has found 10 "major flaws" in the main protocol for such tests. The report systematically dismantles the original study, called the Corman-Drosten paper, which described a protocol for applying the PCR technique to detecting Covid.
The Corman-Drosten paper was published on January, 23, 2020, just a day after being submitted, which would make any peer review process that took place possibly the shortest in history. What is important about it is that the protocol it describes is used in around 70 percent of Covid kits worldwide. It's cheap, fast – and absolutely useless.
The 10 deadly sins
Among the fatal flaws that totally invalidate the PCR testing protocol are that the test:
is non-specific, due to erroneous primer design
is enormously variable
cannot discriminate between the whole virus and viral fragments
has no positive or negative controls
has no standard operating procedure
does not seem to have been properly peer reviewed
Oh dear. One wonders whether anything at all was correct in the paper. But wait – it gets worse. As has been noted previously, no threshold for positivity was ever identified. This is why labs have been running 40 cycles, almost guaranteeing a large number of false positives – up to 97 percent, according to some studies.
The cherry on top, though, is that among the authors of the original paper themselves, at least four have severe conflicts of interest. Two of them are members of the editorial board of Eurosurveillance, the sinisterly named journal that published the paper. And at least three of them are on the payroll of the first companies to perform PCR testing!
Read the rest of this very important story at: https://www.rt.com/op-ed/508383-fatal-flaws-covid-test/
See also:
The COVID-19 RT-PCR Test: How to Mislead All Humanity. Using a "Test" To Lock Down Society
https://www.globalresearch.ca/covid-19-rt-pcr-how-to-mislead-all-humanity-using-a-test-to-lock-down-society/5728483
It is time for everyone to come out of this negative trance, this collective hysteria, because famine, poverty, massive unemployment will kill, mow down many more people than SARS-CoV-2!
Update Feb 2021:
PCR Lab Visit: Whistleblowers Kevin McKernan, Bobby Malhotra Explain Why COVID Tests are "Garbage"
This video discusses the PCR test as outined in the article above and explains the issues.
It can be found at either YouTube or BitChute at https://www.youtube.com/watch?v=5fznDgRHInM or https://www.bitchute.com/video/DuPG05fC6N1Q/
This summary of the contents of the video was posted with the BitChute copy
Dr Naomi Wolf: The entire COVID-19 pandemic policy has been predicated on "COVID Charts" that purport to show waves of "cases", including "spikes" and "hotspots." The entire Western world has been following these charts that allegedly track test results for COVID; policies based on these tests have locked whole nations indoors, isolated elders, kept kids and teenagers out of school, crushed entire sectors and resulted in a massive wealth transfer as distressed assets are bought up by big investors and developers for pennies on the dollar, and as Big Tech and Big Pharma rack up unprecedented profits.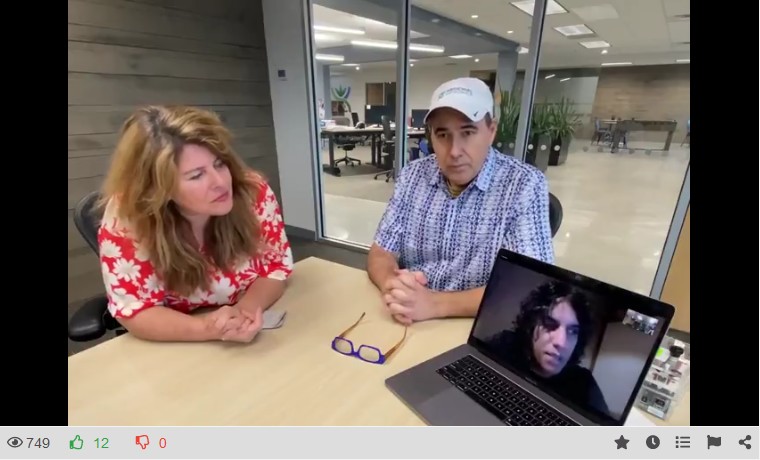 But how accurate are those tests? Several courageous scientists have been coming forward to explain exactly why the main form of COVID test, called "the PCR test", is unfit for any kind of use as a diagnostic tool. Twenty-two scientists signed what's called a "retraction report" to the journal Eurosurveillance, asking for a retraction of the essay by Christian Drosten, advisor to the German government, that initially proposed the use of PCR tests and their protocols, or the "recipe" to use, to diagnose COVID. Eurosurveillance had rushed this paper, that went on to form the basis for the whole world using PCR tests, through peer review in a day. The average for that same journal is 172 days.
Two of the signatories, Bobby Malhotra, who was on the Austrian COVID task force, and Kevin McKernan, who directed a research lab at MIT for many years and has 25 years' experience working with PCR tests, gave DailyClout an interview for our Profiles in Courage series, on January 19, 2021.
In this interview, which took place at the PCR test lab in Medicinal Genomics in Beverly, MA, where McKernan is Chief Strategy Officer, the two scientists explain exactly why PCR tests are unfit for use in any way in accurately diagnosing COVID infections.
They point out that the test cycles are set at 40-45 often -- a setting that, as the WHO admitted on Jan 13, 2021, ensures false positives at scale.
They also point out that the PCR tests will pick up any one of four Asian cold viruses (a common cold) and report it as a positive for COVID; that a second step of checking that the result is actually COVID, and not a false positive, is not typically done; they note that the line that indicates "human being" is left out of the PCR test protocol recommended by Drosten, which is why people are getting positive test results when they test, for instance, ice cream cones; and they explain that Dr Drosten did not even have a sample of COVID to use in his protocol and so the test protocol he created was based on a computer simulation.
The conclusion they reach? We can't possibly even know that there has been a pandemic, let alone what its scale has been, since the results of PCR tests to date are "garbage" and need to be thrown out and the whole process begun anew with accurate testing protocols.
They also warn that now that the WHO has told labs to release the CT levels that labs are using to health clinics that ask about them, we are likely to see a "drop" in "infections" which will really just be a change from inaccurate to more accurate test conditions. Most importantly, they warn that the PCR allows a "pandemic" to be dialed up or down at will, by simply adjusting the CT levels.
The courageous scientists also warn that we must learn from this crackdown on rights, never to let this happen again since medical fascism can be enacted at will by manipulating medical data. The men explosively reveal that this is what has happened with this global pandemic -- or what may rather be a global crisis that includes an unnecessary secondary disaster in promoting a faulty test that had led to a massive disruption of human community, kids' education, and crushing of small businesses.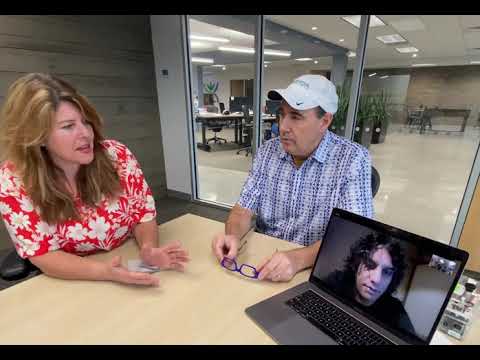 Caption: PCR Lab Visit: Whistleblowers Kevin McKernan, Bobby Malhotra Explain Why COVID Tests are "Garbage"