Parents against masks for our Secondary School children Campaign Launched

national | health / disability issues | news report

Wednesday April 07, 2021 22:37

by NoMasksInClass
Parents against masks for our Secondary School children have launched a campaign. You can find them on twitter at: https://twitter.com/teenheard or search for #NoMasksInClass

If youíre a parent and want to support your teenager struggling with masks, lockdowns, and any other reasons during these critical times, join us on telegram at https://t.me/joinchat/-dnzO9P4GJE5OTI0

Video out now. All children are getting ill wearing masks, donít let your child be one of millions who are already struggling with it like the ones in the video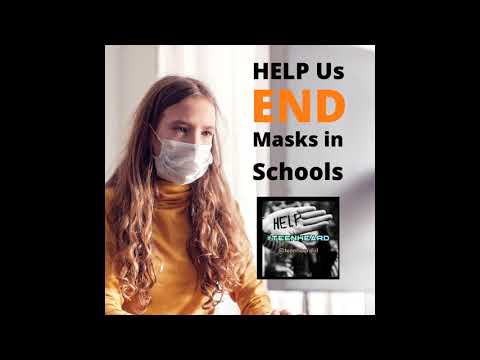 Share
https://youtu.be/E4WsYuLKE9g
There has been a good response so far and here are some of the comments on twitter from other parents.
@camillahmturner and @JuliaHB1

I am a teacher. Child abuse plain and simple. I am leaving; too haunted by what we are doing to the kids. I tell my classes they can all take their masks off in the classroom. This brainwashing is exactly how it was in the Third Reich. Incredible to be witnessing it.
We launched our campaign today and many parents sent emails to the Unions. We await their replies...... @NormaFoleyTD1 @Education_Ire @TUIunion @astiunion @Sabrina96966140 @TraceyOMahony81 @SaraHaboubi1


#NoMasksInClass #teenheard
Heart breaking, what the Gov is doing to everyone is inhumane but aiming our children is beyond crime! EU countries have school and after schools, unions no making fuss of everything. Only Ireland attacking their own @TeenHeard @IrishSecondary @Niall_Boylan @FatEmperor #teenheard https://twitter.com/Dempz8/status/
https://twitter.com/Dempz8/status/1379343114180124675
Telegram:
https://t.me/joinchat/-dnzO9P4GJE5OTI0
Twitter:
https://twitter.com/teenheard