Dublin - Event Notice
Wednesday August 18 2021
12:30 hrs
Protect Our Children Day - Dept of Education Marlborough Street Dublin @ 12:30pmWeds Aug 18th

dublin | rights, freedoms and repression | event notice

Thursday August 05, 2021 00:00

by T
Demand Sage Environment for Children and Teaching Staff and Informed Parental Consent with regard to Vaccines
Join in with the "Protect Our Children Day" on Weds August 18th outside the Department of Education, Marlborough Street, Dublin 1 between 12:30 pm and 2pm
We are delighted to be joined by 'Enough is Enough' and by 'Concerned Teachers & School Staff' as co-hosts for this event.
The event begins at 12.30 at the Department of Education offices on Marlborough Street, we have requested to meet the Minister and her her reply to our earlier questions regarding what Risk Assessment has been carried out, face coverings and vaccination of kids without Parental Consent.
After a short rally the assembly will march to the offices of the Irish National Teachers Organisation in Parnell Square and place demands on ALL the teachers unions to defend their members and to protect our children.
Bígí linn ar an lá!
Demand
Safe Environment for Children & for Teaching Staff
guarantee of Informed Parental Consent for all School Children in regards to Vaccines
More at:
https://t.me/AnFhirinne/
-Telegram channel for Campaign for TRUTH & Proper Healthcare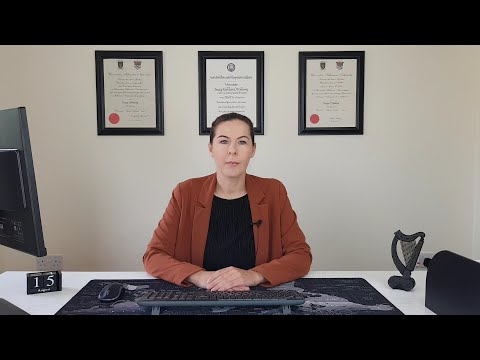 Caption: Video Id: 0Mo6vBkJDw8 Type: Youtube Video
Return to School August 2021 - original video deleted due to audio overlap error.