Cork - Event Notice
Wednesday July 20 2022
11:00 hrs
Rally for Irish Neutrality - Keep NATO Warships out of Cork - Weds July 20th

cork | rights, freedoms and repression | event notice

Saturday July 16, 2022 01:40

by Campaign for Truth & Proper Healthcare
The Irish Neutrality Campaign (facebook.com/IrishNeutrality) are hosting a Public Rally on Wednesday 20th 11am at Cork City Hall.

We are asking Cork City Council to BAN visits by any NATO warships and to uphold the policy of Irish neutrality, the Lord Mayor has been invited.

The rally takes place outside CITY HALL from 11am on 20th July (Wednesday).

All who love peace and reject warmongering are invited to attend.

Organised by the 'Irish Neutrality Campaign' the rally is opposing efforts to drag us into either an EU Army or NATO itself.


Pro-Neutrality Musicians and Speakers will attend (contact on Facebook).

Note: the rally follows the court appearance of Diarmaid Ó Cadhla (@10.30am) who was arrested while protesting against the British/NATO warship recently.

The Irish Neutrality Campaign https://www.facebook.com/IrishNeutrality

See
https://civilrights.ie/2022/07/15/rally-for-irish-neutrality/
or
https://t.me/s/ThePeoplesPaper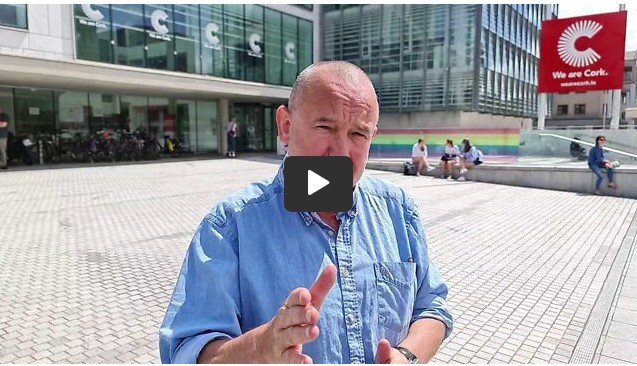 Caption: Video Id: v19snv3 Type: Rumble
Embedded video Rumble