Rossport 5 receive Award from Labour Leader

kilkenny | rights, freedoms and repression | news report

Monday September 04, 2006 17:25

by Labour Youth
The Tom Johnson summer school - the annual summer school of the Labour Party took place during the weekend in Kilkenny. This year the Jim Kemmy award was given to the community in Rossport and Erris and was accepted by Vincent McGrath of the Rossport Five. The Labour Party leader Pat Rabbitte T.D. presented the award. Past recipients of the award have included Rosanna Flynn of Residents against Racism and pro choice anti racist and community activist Cathleen O Neil. The award in memory of Jim Kemmy is given to people who courageously campaign and stand up for left wing political values.

Vincent Mc Grath and the Rossport community were presented with an original and rare edition of Michael Davitts prison notes to symbolise the connection between Davitt and the current struggle of the people of Erris - both have fought for the rights of Irish people to own their land.


The summer school which is organised by Labour Youth - but open to all members of the Labour Party had a number of sessions related to Latin America and the rise of the left and organising workers closer to home. The need to get union recognition as a legal right was a recurring theme.

Other issues that were discussed critically included the Cuban revolution with the Cuban ambassador, the Living Wage campaign, the organising of workers in the supersizemypay.com campaign in New Zealand, internet campaigning, the organising of the air coach workers, industrial relations legislation and the right to union recognition, sectarianism in the North, the Dublin riots, the Venezuelan revolution, the mass mobilisation against the CPE in France.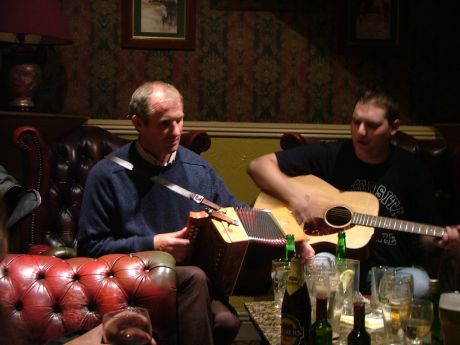 Vincent McGrath playing traditional music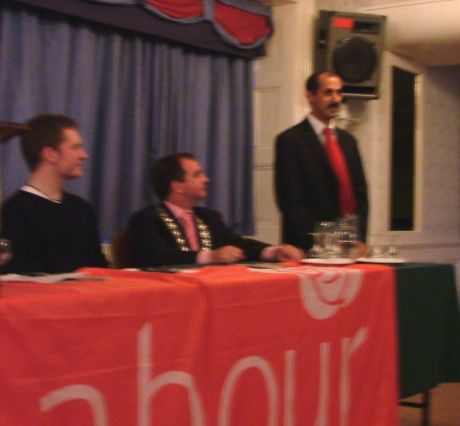 Noel Carrillo Cuban Ambassador