Community Rallies to Put Indymedia Back Online!

national | indymedia ireland | feature

Friday January 19, 2007 21:24

by IMC Collective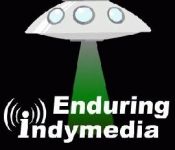 We're back, bigger, faster and stronger than ever!
After our hosting provider suddenly cut our database, on January 8th, we were plunged into crisis. We only ever raise enough money to pay our hosting bills and this was completely unexpected. We moved to a new server the following day, but soon realised that we needed a much more powerful system to keep up with the traffic volumes - the new server fell over immediately.
Happily, the indymedia community rallied round in no time at all. Thousands of euros came in through our online donation form, and more came through individual donations, cheques through the post and even from collections at protests. Altogether, within a week of launching our appeal, some €4000 came in - as large numbers of people put their hands in their pockets to keep indymedia online and to secure it's future.
Our techies got busy, and have built us an impressive new network of servers, whirring and buzzing away, scattered across the world, to ensure that the free media will keep on publishing. Due to this new infrastructure, and the huge show of solidarity that we received, we can now offer more features for contributors and readers. You can now publish audio files (up to 20MB) directly on to indymedia and publish PDF files too. In the near future we will be introducing extra features: a new encrypted server, giving users greater privacy in browsing and publishing.
The server crisis - the details
As the volume of traffic to Indymedia.ie keeps on increasing, the strain on our server has kept on increasing too. Since we started five years ago, the volume of traffic has consistently risen, month after month, year after year. In November 2006, we served about 14 million hits - 320GB of traffic and about 5 million pages. About 250,000 different people visited the site. All of this was acheived on a shoestring and relying on a huge amount of volunteer labour.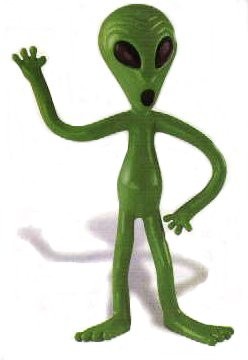 However, all this traffic put a huge strain on our server - a relatively cheap shared host. Finally, on Saturday January 6th, the company that provides us with hosting had enough and they pulled the plug on us. They said that our site was putting too much strain on their database servers and was disrupting other sites that they were hosting. We persauded them to put us back online for a while on January 8th, but they pulled the plug again within a few hours. They said that we were using 75% of their database's processing power.
Now, while we can understand their position - no company is going to allow one of their customers to use such a large proportion of their resources - we feel that they certainly should have given us a bit more notice. Instead, they simply pulled the plug and told us afterwards. This left us in a crisis situation. The site was offline for the first time in years.
This meant that we had to get ourselves a dedicated server to host indymedia.ie. However, these are expensive and we had only raised enough money to pay for our previous hosting in our recent fundraising drive. Still, within a few days, we managed to get back online with a temporary (but expensive and slow) dedicated server. Sadly, as soon as we switched this new server on, we realised just how many resources we had been using - the server simply froze within 30 seconds. So, our crisis got worse. We now knew that we needed serious hardware to keep the site online. We estimated that it would cost us at least €2,000, just to rent servers that were capable of dealing with the load.

Thus, on Wednesday January 10th, we launched an appeal on the site, seeking donations to keep the site running. Meanwhile, our technicians set about finding servers which would be able to host the site. We were surprised and delighted to see donations flood in within hours. Within a week, we had raised over €4000 euro, from large numbers of supporters. We include a list of all the donations that we received below, alongside the initials of the donors. We do this for accountability, so people can see that their money was received. However, due to reasons of privacy, we only list the donor initials and the messages that they sent us rather than their full names.
This money will guarantee our future for at least the next year. Not only that, we now have a much more robust, faster, bigger, stronger and more secure set up. We've got clusters, RAID arrays, replicated databases, secure servers, multi-processors and a myriad of other technical tools. Most importantly, our bandwidth allocation has increased from 300GB a month to a huge 4TB a month (1TB = 1000GB), an increase of more than 10 times. Our disk storage capacity has increased from 6GB to about 300GB - an increase of 50 times. That means we can now host audio files and PDF files directly on our servers. All of this is thanks to the donations of our supporters and the hard work of our techies.
We're definitely not going away, you know
---
Some coverage of our server crisis:
---
Details of the donations to the server fund
Online Donations
#
Initials
Message
Donation
1
S.S.
hope you get new hosting soon
€20
2
J.C.
keep us posted if more needs doing - possible benefits gigs etc
€20
3
S.Ni.B
€20
4
W.C.
site sorely missed. hope this lttle bit helps to bring back the site. regards
€100
5
J.M.
€10
6
J.F.C
€20
7
T.McG.
€50
8
J.F.H
€100
9
B.O.D.
€50
10
T.D
€20
11
D.C.
best of luck folks
€10
12
N.M.
€20
13
E.R.
€100
14
D.B.
Trusting my donation will be of assistance.Fraternally
€100
15
P.McG.
Keep up the good work all!
€50
16
P.McG.
€12
17
C.C.
Donation towards the server fund. All the best,
€100
18
E.O.L.
€50
19
M.M
Just watching that orange riot again! fkn mad. Fair play to you guys. Show us the news that's not fit to print.
€20
20
K.O.S.
This is a small donation hope it helps. I would suggest that Indymedia is going to have to become a members based org where members pay some kind of subscription before they can post. I do not think that many groups would object to paying something for the use of the events section.
€50
21
M.C.
€20
22
E.H.
Long live the alternative!
€100
23
M.McC
€30
24
M.R.
€10
25
H.K.
€10
26
A.E.M.
€20
27
H.O.H. / J.R
€30
28
R.F.
€20
29
D.D.
€50
30
N.S.
Maith sibh!
€30
31
N.F.
€10
32
B.F.
Hopefully ye will have all the money in a day or two. Might I suggest that you put up a date on which the fund raising drive commenced. It would make it more real and more immediate for people. Thanks again,
€50
33
P.De B.
€10
34
H-K.H.
€12
35
P.G.
€25
36
A.W.S.
€5
37
F.C.
€25
38
K.C.
€12.50
39
D.M.
Keep up the good work!
€200
40
J.F.
€10
41
B.
€14
42
M.C.
€10
43
N.F.D
€20
44
S.O.B.
Ireland badly needs indymedia back online given everythings thats going on with Tara, Bellanaboy, upcoming elections etc. Especcially given the overwhelmingly pro-estaiblishment bias of RTE, TV3 and nearly all of the mainstream Dublin based print media. Hears to a speedy return good people of indymedia!!!!!!!!
€40
45
J.F.
€100
46
M. Ni. B
€100
47
J.M.
Hope you reach the target - and dump the anonymistas!
€100
48
A.O.S.
took a bit of a break there? hope you enjoyed your holidays :)
€120
49
D.G.
€20
50
M.O.S.
Good luck lads. Hope you're up and running again soon.
€20
51
T.W.
Hope to see you back up asap
€50
52
D.McH.
€20
53
J.K.
€10
54
G.K.
€50
55
T.F.
€15
56
C.B.
€50
57
F.L.
€24
58
M.J.B
Heard about your plight through a mail from the shell to sea campaign. Its vital you people keep the site going as its one of the very few fora for rational debate free from the market driven propoganda that is currently ireland's 'news media'. Its a great site and one i plan to contibute to when time allows. If the target is 2000 then you're there.
€20
59
N.B.
Good luck guys, see you soon.
€25
60
C.D.
€20
61
R.D.
€20
62
E.G.
€50
63
M. Ni. S
€100
64
M.D.
€10
65
L.F.
Chekov, you touched me in a way I thought I never would be touched again. Long live the Volokh Conspiracy; we will deviate together
€20
66
N.H.
Thank you....and keep up the good work.
€25
67
E.O.B
€40
68
C.M.
€30
69
F.G.R.
You are doing a great job. I wish I could send you more but my local Council's "activities" have ruined me financially and I only get a small pension.
€20
70
P.M.
Hope to see ye back up soon
€20
71
S.M.
We luvs ya indymedia.
€20
72
K.D.
Donation to Solidarity Fund
€25
73
M.O.S.
I am making a donation, so that I can see your site up and running again. I have to state that I would like to see some improvements. I would like to see a public meeting called to discuss the future of the site and how it can be best maintained and run as a resource for the left. however the donation is not conditional. this is just a suggestion, and I wish you the best in your efforts to restore the site.
€100
74
D..O.B.
Seas an fσd!
€100
Total Online Donations
Received through Paypal since 10/1/07
€2973.50
Other Donations
#
Type
From
Donation
1
Bank Lodgement
anon
€30
2
Collection
Galway Shell To Sea
€679
3
Cash Transfer
anon
€50
4
Bank Lodgement
anon
€50
5
Bank Lodgement
various
€130
6
Personal Donation
F.M.
€50
7
Personal Donation
C.B.
€100
8
Postal Cheque
J.B. & B.R.
€100
9
Postal Cheque
J.J.
€50
10
Personal Donation
A.M.
€10
11
Personal Donation
R.D.
€10
11
Donation
Residents Against Racism
€100
12
Personal Donation
W.F.
€25
Total Miscellaneous Donations
€1,364
Total Raised: €4,357.50