MAOR Energy Forum Fortnight

derry | environment | news report

Tuesday March 25, 2008 23:33

by MAOR Derry - MAOR

maorderry at googlemail dot com
MAOR (an Irish word for 'guardian' or 'steward') are a group of individuals based in the North West who came together in 2006 in solidarity with the Shell to Sea campaign and in response to the issues surrounding gas and oil exploration off the Donegal coast.

The upcoming MAOR Energy Forum Fortnight attempts to be a tool to raise awareness of and generate discussion on ownership and management of Ireland's natural resources.
MAOR encourages everyone to take part in this energising programme of films, workshops, media discussions and a Citizen's Forum.

All participation in the MAOR Energy Forum Fortnight will be highly valued as MAOR will be compiling all the thoughts shared throughout the events for use in council and government consultation.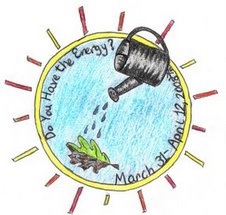 MAOR ENERGY FORUM FORTNIGHT, Derry March 31st - April 12th 2008

Monday 31st March
The Nerve Centre 8pm

Film: A Crude Awakening - ".... this intensively-researched film drills deep into the uncomfortable realities of a world that is both addicted to fossil fuels and blissfully unaware of the looming 'peak oil' crisis."

Friday 4th April
Creggan Country Park 1pm - 3pm

Discussion: Sustainable Energy - "two local men Stan Mc Williams and Michael Mc Closkey share their expertise on wind energy and geothermal energy".

Monday 7th April
Sandino's 8pm

Film: Who Killed the Electric Car? - "the sad tale of yet one more attempt by a heroic group of civic-minded souls to save the browning, warming planet."

Wednesday 9th April
Belmont Playtrail Office 7pm - 9pm

Workshop: Soul Food -ethical consumerism -
"Jim Keys and Peter Doran facilitate a participative workshop on ethical consumerism".

Thursday 10th April

Academy for Irish Cultural Heritages (Magee University Campus) 1pm - 2pm

Discussion: Alternative Energy - "QUB lecturer John Barry provides a challenging approach to thinking about energy".

Calgach Centre 7pm

Citizen's Forum (in conjunction with Holywell Trust)-
"a panel of 12 people randomly selected from the electoral register will bear witness to the energy (interest and enthusiasm) of themselves and the audience while listening to and engaging in discussion with four speakers.

Amanda Slevin will introduce MAOR and give details on the exploratory drilling for gas and oil which has started off the Donegal coast.

Maura Harrington will take a look at the effects of deals made between the Irish government and oil companies on her community in Mayo.

Robert Andrews will present his plans for a nuclear power plant in Derry.

Judith Hoad will explain how she has lived 'off the grid' for 25 years in South Donegal.

Friday 12th April 2008
Holybush Primary School and Belmont House School

Workshops: Phillip Allen will facilitate workshops in the two schools
Phillip is a permaculture designer and teacher. His foresight and intuitive understanding of local solutions to global problems has inspired many.

Saturday 12th April
City Centre Street Theatre -

keep an eye out for some thought-provoking drama in the City Centre streets.

As part of the MAOR Energy Forum Fortnight there will also be a series of radio discussions on Radio Foyle with Paul McFadden detailed below:
(http://www.bbc.co.uk/northernireland/radiofoyle/program...shtml)

Monday March 31st @ 10am with Paula Leonard, MAOR activist, who will be giving an insight on the issues surrounding gas and oil exploration off the Donegal coast.

Wednesday April 2nd @ 10am with Rob Hopkins founder of the 'Transition Town Movement'.
"The convergence of challenges, most particularly global warming and peak oil, have brought us to a point where we are profoundly challenged to act.." Rob Hopkins http://transitionculture.org/

Thursday April 3rd @ 10am with Marcus Mc Cabe.
Marcus is an agricultural scientist and ecological systems designer. His knowledge base combinesan indepth understanding of chemical and biological processes together with the practicalexperience of working with naturally derived building materials.
He will talk about the benefits of growing and using hemp. http://www.hempirebuilding.co.uk/

Wednesday April 9th @ 10am with Allan Hobbett and Rab Lees from the 'Highlands and Islands Community Energy Company'
They help to provide free advice, grant funding and finance for renewable energy projects developed by community groups to benefit their community. http://www.hie.co.uk/community-energy.html

Thursday April 10th @ 1oam with Peter Bunyard on nuclear power plants - a climatologist's view http://www.commentisfree.guardian.co.uk/peterbunyard/p92
You can listen to Radio Foyle on: 93.1FM and 792MW
You can participate and contact the programme by phone on 028 7126 6522, by sending mobile text on: 07786 200 931 or by email to: mcfadden@bbc.co.uk

There's a map available online to help anyone to find the venues at:
http://veryderry.com/MOAR-Energy-Forum-Fortnight/